OUR SERVICES
WINDOWS, PRESSURE WASHING, STONE RESTORATION, AND MORE
We provide cleaning of all types of windows, even the hard to reach ones of your home. You can rely on The Window Man to take the utmost care of your residence as we clean your windows. We wear fresh shoe covers as we enter your home and use cloth pads as we clean to protect your carpet and wood flooring. We work quickly and quietly as we move from room to room while causing the least disruption for you and your family. When we are finished, we inspect your home to make sure nothing is out of its original place.
We maintain storefronts as well as commercial buildings. We will help you to achieve a polished look giving your customers that good first impression. We can schedule regular visits weekly to annually, giving you that flexibility and tailoring our service to the needs of your business. Regardless of your budget, we can put a program together for you. As well as maintaining the appearance of your business, we provide you with peace of mind, as we are licensed, bonded, and insured.
Restore your granite, marble counter tops, and shower surrounds to look like new!  Over the years, dirt build up and mineral deposits can dull your stone.  Professional cleaning every 6 months to a year is vital to maintaining and preserving the natural stone face, especially floors. Cleaning, followed by polishing, and finally sealing the stone will keep the hard surface looking beautiful and shining year round. Nothing makes us happier than amazed clients exclaiming, "Wow!" when the beautifully restored stone is revealed.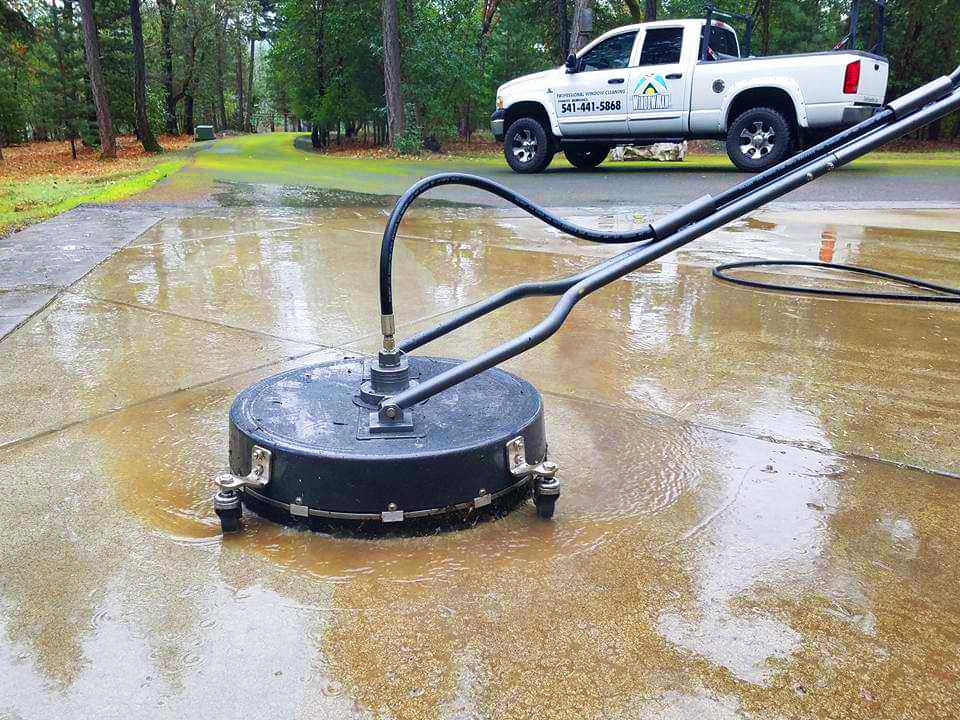 We specialize in pressure washing for all applications whether residential or commercial. Both buildings and surfaces get our focused attention. The structures and surfaces around them such as cement, blacktop, wood, and composite have their own unique challenges in keeping them clean and maintained. We have the experience to bring that finished shine to your home or business. If you're looking for that professional touch to restore the cleanliness to your home and/or business, CALL US! We have the tools and experience to get that curb appeal back! CALL US TODAY for a FREE ESTIMATE!
It's easier than ever now to get a FREE QUOTE from us. Just CLICK BELOW to get started!